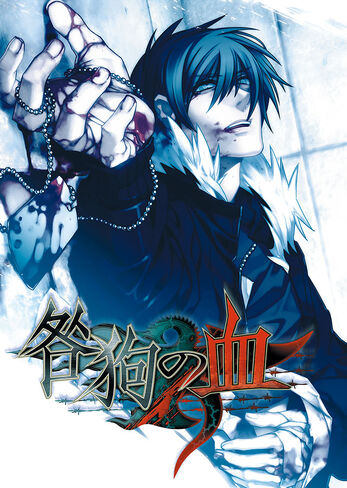 Togainu no Chi (咎狗の血, lit. Blood of the Reprimanded Dog) is a Japanese BL visual novel created by Nitro+CHiRAL. The game is rated Cero Z (it is suitable only for players 18+). It was originally released for PC as Togainu no Chi on February 25, 2005, with a PlayStation 2 version titled Togainu no Chi TRUE BLOOD being released on May 29, 2008. A PlayStation Portable version of True Blood was released on December 23, 2010 as Togainu no Chi True Blood Portable.
The plot centers on Akira, a young man who is falsely accused of murder and made to participate in a deadly game called "Igura" in post-World War III Tokyo in exchange for being freed from jail. His goal is to beat Il Re, the strongest person in Igura, and the leader of a vicious drug ring called Vischio.
The game has been adapted into two manga series, a novel, and a twelve episode anime series. It also has many short story spin-offs.
Routes
[
]
The game features a total of 5 routes, and three additional character endings. Shiki and Keisuke have one good and two bad ends, whereas Rin, Motomi, and Nano only have a good end. Nano's route is considered the true route.
Full Routes
[
]
Additional Character Endings
[
]