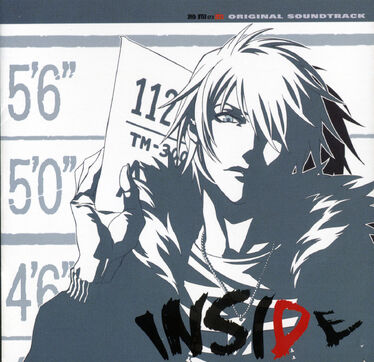 INSIDE is the original soundtrack for Togainu no Chi. It features a total of 24 tracks, including the opening and all ending themes. It was composed by HIDEKI (Hideki Sakakibara). The total runtime is 46 minutes. It was released March 25, 2005.
Track Listing
Edit
Beginning
Unrest
A Vision
Anxiety
Haunt
Escape
Tactics
Confusion
A Peaceful Time
Constant
Battlefield
Insanity
Organization
Punishment
Invincible
Mania
Shifty
Dialogue
Grief
In the quiet sleep
The soundtrack's catalogue number is HBD-1.
Track 24 was performed by Itou Kanako.
External Links
Edit